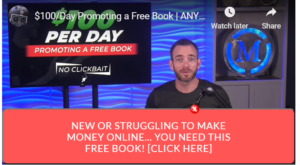 Get ready to make money in ANY niche when you offer
a valuable book for FREE!
Valuable meaning something that will help a person solved
their problems… such as ways to loss weight, sleep better,
get out of debt, earn extra money, etc.
Offering (giveaway) something of value is the FASTEST way
to Build Your Mailing List. You have heard the saying, "The
Money is in the List". This is your BIGGEST money making
assets.
Download this valuable free book now:
Free Book Unlocks the Secret – The 30 Minute Workday
(30MWD)