Scandal? Insurance Agent reveals secret 3-Step Process how COVID helped double Sales Figures in 6 Weeks      
What are the most urging problems for insurance agents in this crisis?
PART A Far too less client/appointments 
A.1 Whats your status 
So you suffer from a decrease or even a dramatic decrease in sales figures?
You experience an increase in cancellation rates? 
This all leads to the danger of not achieving your or your companies goals? 
First let me acknowledge you: With reading this article of "how to use COVID as an accelerator for your sales success" you did the right first step. 
Now you will learn the proven 3-Step-System and its toolbox  for what and how to do when COVID struck your business. 
Would you like to know more why and how this system will help you if you take action? 
OK, then, let me show you the proven 3-Step-system that already helped so many of our collegues around the world. 
Before we come to this, let me shortly introduce myself: 
My name is Torsten Schardt, and i am not only helping other colleagues to multiply their sales figures but am in insurance business for nearly 30 years now,
so I know the situation you are in at the moment and all the dire consequences which may be the result of a crash in sales figures for example.
But the most important thing for you to know: the system you get to know is not theory, it is the result of my experience and it is the secret for my success in our industry.
OK now, ready to hear how to get back on track? lets go:
First you have to know exactly what your status is. That sounds easy, right?
But to be crystal clear: this is one of the most underestimated topics in our industry. It is not only the bad situation you are in at this moment but first and foremost your market and your assets.
Question marks on your face: I can see them while I'm writing this;-))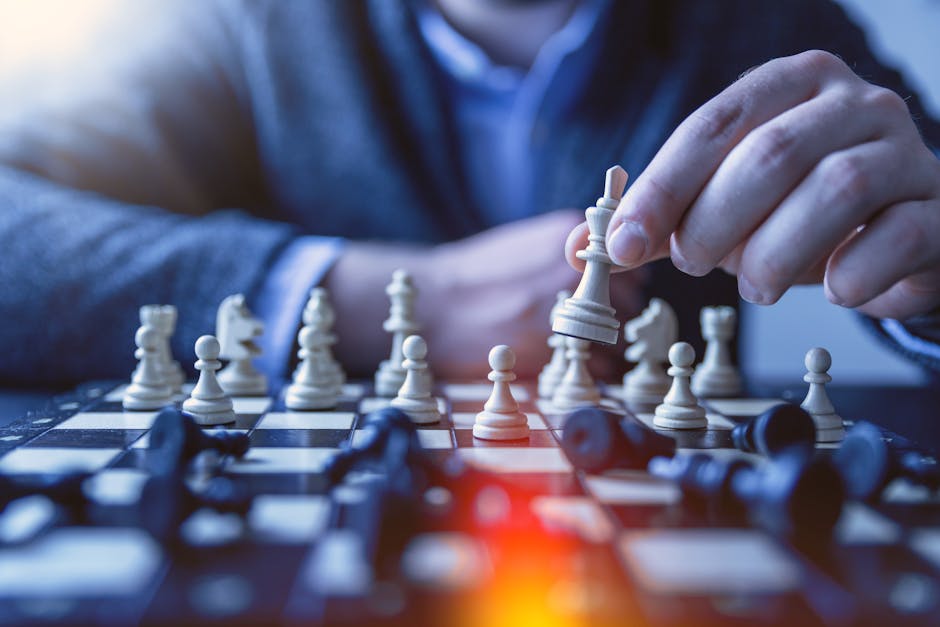 OK, your market consists of your clients and the places where your clients are. You have to know who your clients are, what their problems are,  what's their most urging problem right now and where can you find and get in contact with them. 
Your assets are what you may offer your clients as solution for their problem, and the solution consits of the benefits your products give to your clients. 
Now you might think: but Torsten, I know my clients and I know their needs. Yes, and believe me that I know that 90 percent of our colleagues just try to offer products to their clients instead of solutions, they make offers to whatever client (known or not) and wonder why they face so much rejection and objections. 
When you know your client and his problems, you can give them a solution. Why should they reject a solution? Especially in times like these, when problems are everywhere, right? When you read this article you get the chance to download the case study and worksheet. Answer the questions on this worksheet and you made another step towards success. (Download)
A.2 Secure and contact existing clients 
Second step for today is to check if your already existing clients also have problems. Probably they do…You remember the increasing cancellation rates? 
Did you know, that it is 7times easier to
1) hold a satiesfied Client and
2) furthermore upsell or cross-sell them 
than to attract and close a new client.
In order to hold this client and even upsell to him, you have to make sure that they are satisfied with your work, service, solutions and so on. 
Especially in these times you can ask them: "is there anything I can do for you" (see more in the next chapter), I want to give you the best service you need, the hottest information about.[your niche]… you can get and tell you the best recommendations for..[your solutions]…"
And now comes a very important thing and bear in mind, this is a chance because most of our colleagues consider this as a burdon and if you take this chance, you are at least one step ahead of your competitors.
OK, you are ready? Here it goes:
in insurance industry we face  growing range of regulations for nearly everything: how to document the consultation results, how to take care of and use the data of your customers and so on.
But these regulations are chances: as well as the documenation prevents you from possible claims, the data regulation gives you the reason to ask and so get EVERY possible data from your client and let them sign, that it is OK for them that you contact them…. 
WOW, online marketers would say: You have a list!!! and they would be right!
So, go to your customer, ask if there is anything what you can do for them and then let them give their data to you…
In this step, it is all about the service (for your customer) and the time you have to invest in the service and the gathering of data and not about getting sales at this moment.
But this gives you three huge advantages: 1) Your Customers stay with you and stay satisfied, 2) you are able to use all the data you gathered in the very near future and for all  the instruments you are going to hear about 
and
3) satisfied Customers in these times refer you easily to the next customer because not everyone is getting 
this service from their insurance agent…
A.3 Use COVID or Crises as your ticket to the Customer 
Instead of being afraid of the situation the world is in at the moment (or nearly every 2-5 years, you know that there is always a crises we have to bear, probably not always as bad as this, but just ask the people suffering from flood, hurricans, fires or financial crisis and so on) you have to be the rock. The one that stands tall and who… 
delivers the solution for exactly these problems:
if it comes to health care insurance, your arguments are on a silver platter, if you cover company risks your prospects should know that because they need this right now.
And so on and so forth. 
I know, you really don't want to profit from other peoples difficulties, losses or problems.
But there are three very important things you have to remember:
1) we are insurance people and it is our job, our responsibility to cover risks, so we want to make sure that our clients don't have to take any risk themselves, it is our responsibilty that they do not suffer from this situation or any other like this in the future
2) Our prospects or customers want to have cover for these or at least some of these risks, so they will ask for a solution, especially in times like these, people are utmost aware of risk an uncertainty and why shouldnt they get a solution from YOU?
This leads us to
3) How do they get to you, so that it is you and your solutions that solve their problems? Before we get to this probably most interesting point for you, let me ask you a question: if you have medical issues and you had the chance to get treated by a worldwide known expert for this special issue or from the unexperienced doctor next door: whom would you choose? Yes, the  expert, its always the expert and so it is for your prospects and customers. You have to be the known expert in your special niche (remember: the worksheet…).
But how can you achieve this? Now, there are two simple things
to do: 
1) Get to the place where your customers are 
(remember again: the worksheet) and
2) be visible and deliver valuable answers to the burning questions of your prospects and clients 
(and the third time: the worksheet). 
Now it is obviously depending on what you wrote on your worksheet resp. what is your niche, who are your clients, what do they need and where are they to find.
But regardless of specialities in your niche and of your customers, we all know that in these days, most of your clients will gather…. online. 
Yes, thats right. so, you have to visible, perceivable as an expert in your niche with an online presence and with online content. To cut this short: online presence doesn't mean a traditional website and content doesn't mean anything or anywhere, but answers to the burning questions in those social media channels where most of your prospects are.
And I say most of your prospects just because covering all places where they possibly gather with all possible content (text, video, blog, images, statistics, documents, applications etc.) would consume much time.
Therefore I would like to introduce to you some solutions, instruments and tools which I use that will regularly take only two hours a week to get them up and running for you. Would that be OK for you, after implementing all steps, just two hours a week to double your sales figures? 
Very good. then, let's look at these before we head to the next point:                                                                                                                                                           
There are three different ways or tools you can use to be the known expert in your special niche:
1) Write a book: well, that takes time and crisis is now… I can tell you, because I am about to publish my first book next month. For you and other colleagues I give this away for free. If you are interested, just claim your copy here.
2) Tell your story on TV: now, most times, you already have to be known as an expert before you get your coverage on TV. I will have several interviews next month regarding my book. But that doesn't help you now, so let's get to
3) Let your customers believe you are everywhere. Whenever they ask a question online concerning your topic, they have to get to your name, your article, your post, your blog, your quote, your EXPERTISE.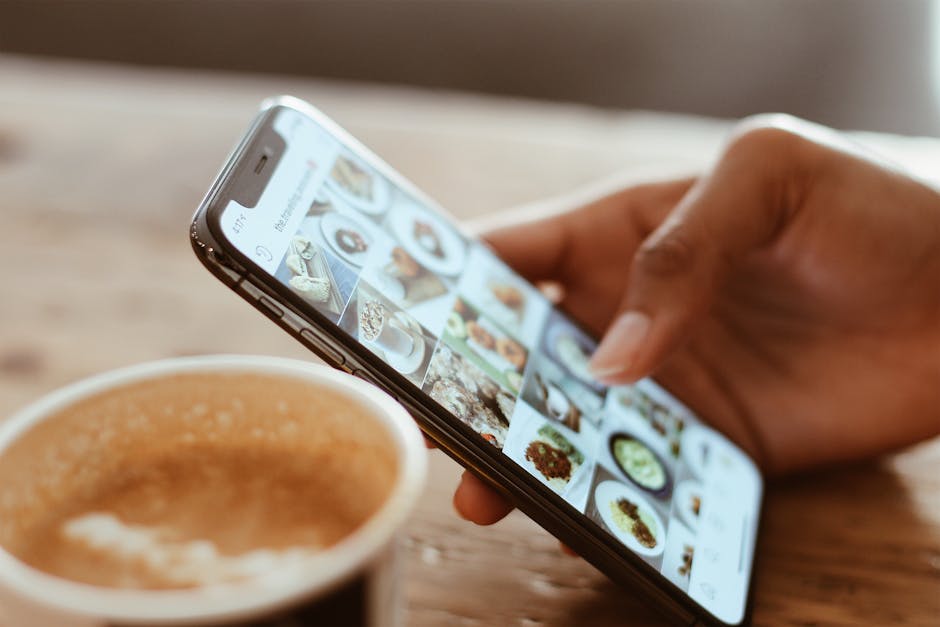 But how can you achieve No 3? Post on nearly every social media channel, create your own blog and deliver articles whenever you can. Torsten…really…. I don't have the time for "being everywhere".
I know. But there are tools and services to cover this. Tools that save you tons of hours, so that you really just need about two hours a week to be nearly everywhere. One of these tools I use myself, it is really great and once you know it, you will never want to go without, I can promise you. Just take a look at this video.
If you don't have three hours a week or want more than "nearly" everywhere… I can offer you a done-for-you system with a blog in your special niche, a full daily coverage in 5 different social media channels, with content made for you and postet on your branded accounts. This solution I only offer for colleagues in our industry and I want to speak to every possible client in person (via zoom), before I make an offer. If you are interested in this done-for-solution, just book your zoom-call here.
Now let's go on with our case study:
PART B Customers have less money than before 
B.1 Important point for our customers 
Short recap: in Chapter A you learned that it is most important to know
1) who your customer is,
2) whats their most urging problem is,
3) where you can find them so that you can
4) be visible as the expert right there where they are. 
Your Goal is that they realize you have the solution for their problem. Do you have your worksheet with the answers ready? 
It is time to develop the solutions our clients can profit from. Now you will ask: but Torsten, I already have products and I want to sell these products and I do not want to develop other solutions….
OK, I know that you want or rather need to sell your products.
And I want to help you to have success with this. You will sell your products, when time has come and you will sell at least two times of your actual figures, OK? 
But this approach is not about selling products, it is about giving solutions to your clients, and the solutions they really need.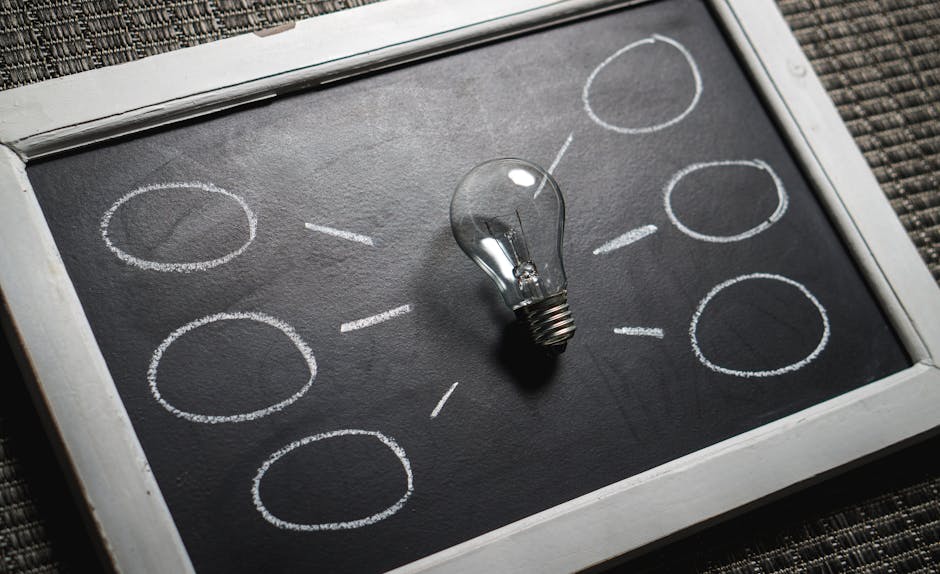 So lets go, right?
In these times people have less money because their employer had to close temporarily or perhaps they lost their job or the virus got them so that they couldn't get to work and therefore have less money. So this situation is really hard and their wish to save money is real (unlike perhaps in other times when you hear the objection "I have no money").
So first things first: If they are existing customers of yours: 
offer them premium cuts or a temporary premium exemption.
Yes, thats right, perhaps you lose some money, but you get back trust from, security for and referals from your client: you just have to ask for it. And when there are better times your customer will remember your  proactive help. If you work with an insurance company with modern products, where not only cuts and exemptions of premiums but also partial disbursements of the current balance are possible this is even better.
B.2 How about a loan 
So you want to use every possibility your products or your company give you: either the disbursement or perhaps a loan on the balance they have with the insurance contract.
And loans really are the second possibility not only to secure the existing  contracts with your clients but also to get 
1) new prospects,
2) new clients , 
3) new contracts with existing clients and
4) commissions from selling the loan to the clients. 
That's a real fun when it comes to companies and entreprises, I can tell you! Helping a company to get a loan they need for financing a machine, a new distribution channel or whatsoever gives you image and expert status and new company clients for insurance contracts.
And we all know: premiums for companies always exceed the premiums for private clients, right? 
And furthermore it is a really hot market to get leads, prospects and new clients, just because your clients need money and banks need clients they can sell loans to….perfect match. 
Now I know that not every financial advisor or insurance agent has the possibility to sell loans because its 
1) not a product their company offers or
2) they are not allowed to sell loan contracts due to regulations in the respective market or due to regulations of their company.
So if you can't get a contract to sell loans, just get an 
affiliate contract for this. That means you get less commissions for sale but and thats the most important thing:
all the other advantages stay the same for: you secure your clients and/or their contracts with you, you help your clients out of the current situation so they will remember you when there are better times and you can get new leads, prospects and even clients through this channel.
As a bonus you are known and recognized as an expert, because you have a valuable solution for their problems.
This part of your solution would be a fantastic stand-alone version of your client generating machine, delivering you at least 10 new clients a month. I 've done this myself, so I know.  
What would you do with 10 new company clients? 
What could you sell them?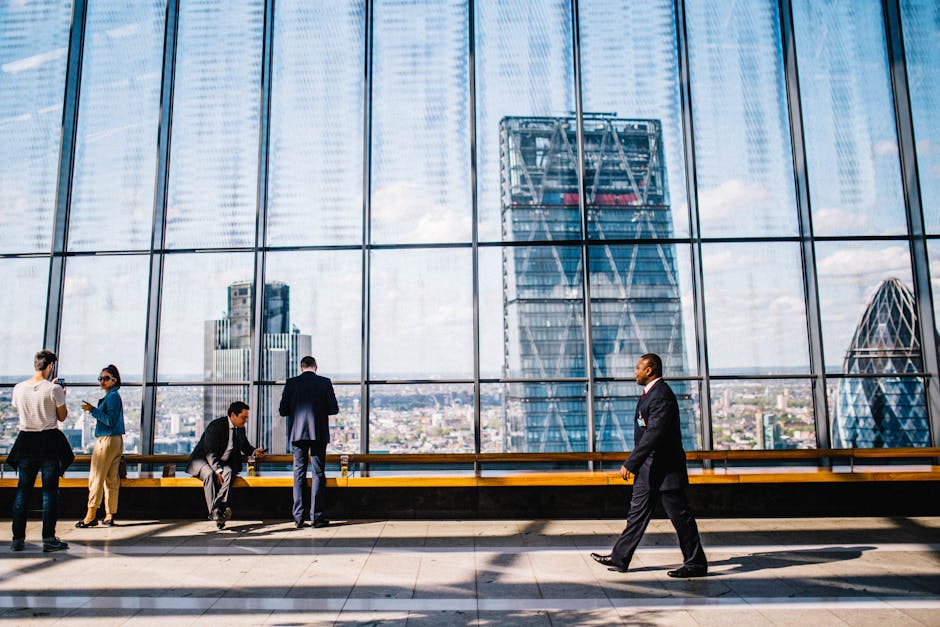 B.3 Where customers can save money 
The third part of our solution when customers have less money than before, is an overall analysis and reduction of their costs.
So you could ask them: "what if we could cut your costs of daily living by 1$, 2$, 5$ or even 10$ a day without you having to dispens with anything you are using or consuming now and without reducing the scope of  services you actually have, what would this be worth for you?"
And then you tell them that all you wanna have for this solution is…..that they cover their existing and elementary risks. That they get the insurance they really need.  Naturally the premium of this insurance should not exceed the saving, personally I think it should not exceed 50% of the saving you can arrange for them, right?
So, how do you do this? Thats really easy: Offer them a comparison for other  insurance segments, contracts and other expenditures of daily life, such as electricity, heating, telecom contracts, even foodstuff, clothes and so on. All you have to do in advance is arranging contracts with suppliers of these things and services.
And as with the loans topic: if there are regulations in your country or your company that do not allow you to have a contract with those suppliers: an affiliate contract is always an alternative, you know? And besides the great effect of additional income from commission for those contracts, you get satisfied Customers, who do not cancel the contract with you and you get a whole lot of new prospects and clients. 
Now, there are some colleagues whom I told this, and they said: Boaah, maybe I get commissions and maybe I get new clients, but this sounds very …elaborate…
I know: you wouldn't say this, but just to be very clear: this part of the solution will get you tons of clients a year and many thousands of commission out of insurance or other contracts, even or better said especially in times like these.
This is worth every effort. 
So, when your clients still utter that they are not sure, 
first bear in mind: 
with all the benefits you gave them, there is only room for insecurity when you gave this room. So you have to find out, where is the missing piece of information and give it to your customer. Tell them that this is your fault. You must have dropped out some very important information, you are sorry for that, lets recap etc.
And then perform your offer in the only way which is right: with full enthusiasm, conviction and persuasion. If your solution is worth it, your customers are worth getting it. That's your responsibility.
OK. We are through with Part B. But the best is still to come ;-)) 
How do we put all this together in a system that serves you as your sales generation machine. Yeah!
So, stay tuned to the chapter.
And before we get there, one offer for you and against your uncertainty to be able to do all this affiliate and contract stuff. If you need help with a list what to do, with outlining your personal strategy on this: just click on the link and book in a slot with me for a free 30-minute-strategy session.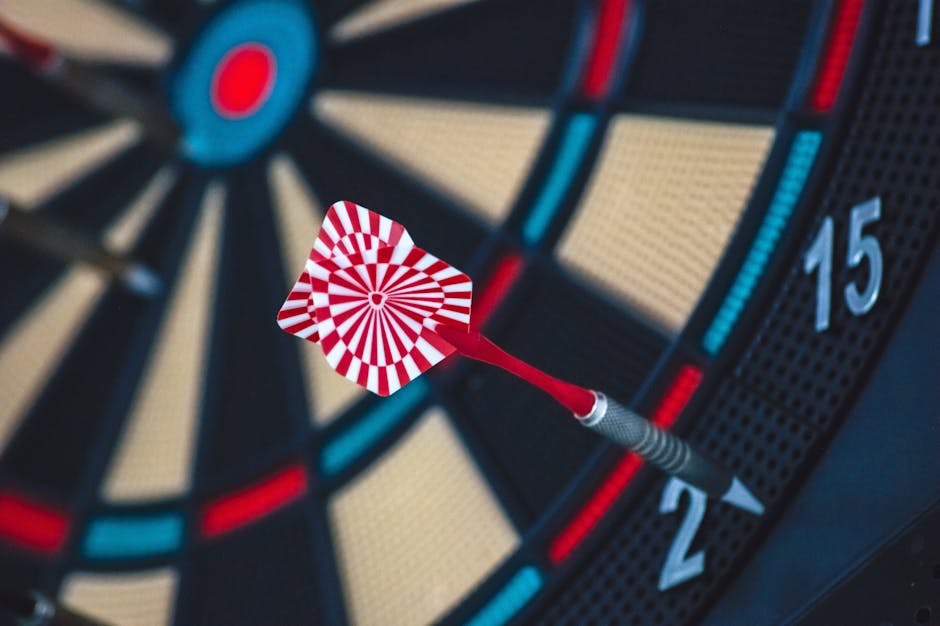 PART C The System 
C.1 Knowing is the secret 
Attention: time to reveal every step of my secret success system. And so, it will be less strategic and more tactical stuff here.
But before we come to the single steps of this success system, let me shortly recap what you've learned before. 
In chapter A you saw that it is important to secure your existing clients and how to do so. And you got to know how to use COVID or a crisis to attract (new) clients. Now in chapter B we talked about what solutions you could offer your clients so that they see you as an expert and would like to know more of your service.
And not to forget in Chapter A I showed you the most important secret to know is…. to know. 
Yes, to know your customers, to know yourself and your solution and why it is so important. Because only then you know where your customers are and how you can serve them best so that they buy from you and only from you.
So, you have your worksheet ready? Ready means: you have it besides your  keyboard and you already wrote the complete answers to the questions on this worksheet. 
OK? lets go, It is time to use it:
C.2 Go Where your clients are 
The truth is: this sounds very easy, but this is the hardest part. We will concentrate on the online places where your clients are. So take a look at your worksheet. What are the the social media channels they are using most, which topics do they search for in google, where do they gather on social media with other (probably like-minded and therefore interesting for you) people? 
Lets assume your wrote Facebook or Instagram as the main channels on your worksheet. And there you know 4-5 groups (facebook) where they are hanging around, talking about important topics and asking other group members important questions.
Or, when it comes to Instagram, who is it they follow, what content does this  person, company or influencer deliver and what are the hashtags that attract your prospect or customer.
You get the point,right?
Yes, now it is time to get an account (a business profil for instagram and a business page for facebook) on these platforms. Some of the essentials you have to include in your accounts we will cover a little later in part three of this chapter, but for now we will concentrate on two other things: what to post on your profile and how to engage with your prospects in those places they are gathering. So first, what to post: deliver valuable content, not only informations. It should answer questions which they pose in groups or in google for example. And it should somehow entertain your prospects and visitors.
If your niche is health insurance for example, you may put statistics about what  your company paid on different medical issues in the last month and combine this with a story of a real customer, for example the beloved daughter of your customer who got the 100.000 Dollar heart surgery she needed.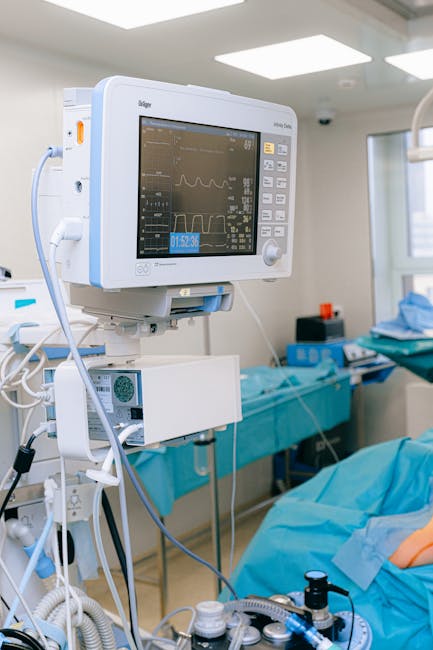 On instagram you will use images or short videos that relate to this content (there are tons of sources you can use, just to save valuable time here: go to YouTube and let them tell you where to find free images, how to make a short video and so on – or you take one of my offers at the end of chapter A!) and you will use trending hashtags and hashtags relating to the questions of your prospects below this post. 
Did I see a sceptic face on the other side of this article ;-)). 
Well, I promised you the secret success system and that you get the success in very short time, if you follow the steps. And I promised you that it will only take 2 hours a week when implemented. And: thats the case. In the research and implementation phase (if you do this yourself and don't delegate it to..for example…me) you surely have to invest a little more time, but lets face it: you want to double your sales figures, its really worth the effort, right? 
What if I told you, that its only about 15 hours you have to spent to get this all started? That's the amount of time I spent (besides the several weeks of research and the thousands of dollars in masterclasses I invested for creating this system, naturally) when I started my accounts. 
That's a fair investment of time. But it's not only the amount of time, right? It's posting images or videos with you on it, right? 
Now, let me tell you this: You on video and foto will have the best effect. For example I am convinced that one reason I enjoy my success is, because my customers can see videos and Facebook-lives with me and not just a presentation.
But a presentation would do, you don't have to get yourself in front of a camera. And there are tons of tutorials out there how to make screen presentations or how to shoot really good videos. Just go to YouTube for example.
But let's go on: Like instagram you put your (longer) videos on Facebook and mostly important engage yourself in groups and answer their questions, delivering short  solutions and do so in many locations, so that you earn a kind of expert status in these groups.
But bear in mind:
Serve first: put no offer here, just value, no selling here, just content, not even a link to your business page. 
They have to show up there themselves!
And yes, there is a danger of them going to other consultants and some of them will. You know this kind of person, grabbing everything at lowest price possible regardless of quality, full of grieve and envy, not knowing the value of a service.
But
a) you are not such a person, you deliver valuable content and you can truely look forward to people  coming to you who know the worth of your service because you do too and
b) that's the best part,  you don't really want to deal  with people who don't realize the value of a service, right? we both know, these are persons who would not grant you a dollar commission even if you give them a 100 dollar worth, they just cause headache, you don't want them. So let them go to others and cause the headache  there. Most people, and there recently was a study stating that about 92% of people, know the value of a service, just like you and me do.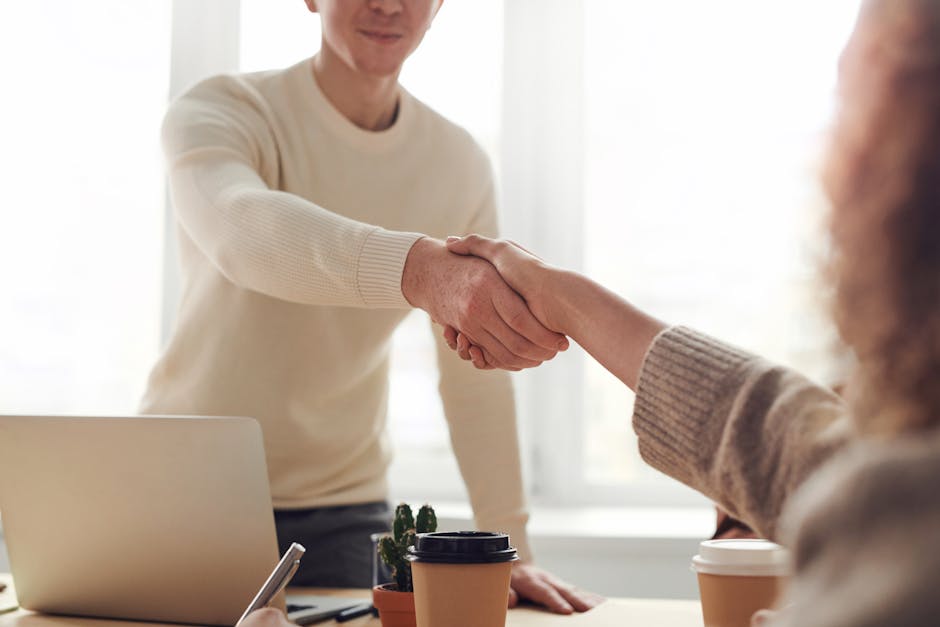 Still you have to deliver service first and so attract the right people to your offer. Yes, i said "attract". The first and only time you offer them anything is…. when they come to you to get it. Sounds cool, doesn't it?
And how you do this, we cover now in the third part.
C.3 Deliver the solution 
Final part of our journey: How to turn the social media account you just started in a lead generation machine. 
You already decided in part two which channel(s) you should use (where are you customers, and what content and what form of content do you want to deliver; video, audio, interview, blog, or all? Remember my offer in Part A). 
Now you have to decide: marathon or sprint. that's on the one hand just the Free traffic which pours in on your profile from the various groups you are engaging in (just is not the right word: you will see that it really pours in after a few weeks!!), or/and use ads to accelerate this process and get immediate success.  
Both ways work and are proven. One is really short but needs  money spent on ads and the other one works long term and really well. My secret way is a combination of both, there are people who call this "attraction on steroids" ;-)) but thats another story.
So whatever you decide, it is the right way for you, it will work. It is just a question of time. So what's the solution you offer when the clients come to you, either via free traffic or via ads: there are two possibilities 
1) is for companies and
2) is for private customers.
For this article we concentrate on the private customers for three reasons:
First I don't wanna overwhelm you. There are already many secrets you got and loads of informations you have to process, right.
Furthermore The secrets and bonuses you get in these article and in the download of the case study are far too valuable to just throw them at you and then watch you feeling helpless with the implementation of this system and giving it up. 
That wouldn't be good and that's not my goal, so we concentrate on one way. 
Second reason is, I  consider it is of more worth for you all to concentrate on private clients first, because not everyone has dealt with company insurance until now or is really experienced with companies issues or is afraid to get in contact with companies.
And again this would then cause overwhelm and some people wouldmerely give up.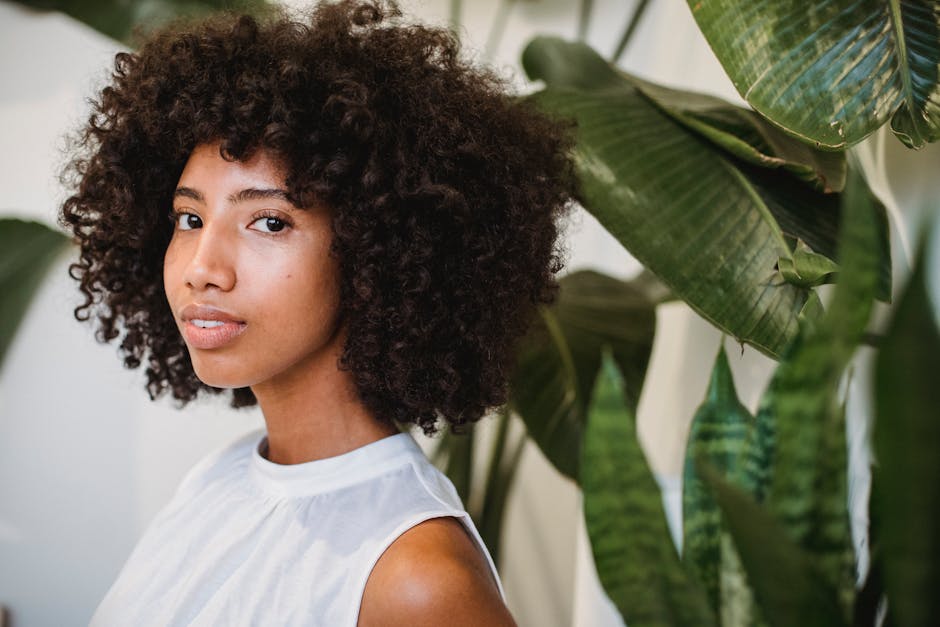 Third, even if the company solution is the one with the bigger sales impact, the private solution is the one with the faster impact. And I promised in the headline: double your figures in six weeks and I am used to deliver.
So, here we go: Now the traffic of people who like your content, who saw your service, who acknowledge the value of your free solutions to other people's problems or who just simply saw your ad, all those persons are now coming to your social media channel, what do you do….wahhhh… panic.. 
No, there's now reason to… just write a link in your bio and install a simple funnel, …. if you dont know how or where there are lots of providers out there. I personally use builderall, just because its easy, it has everything (30 different instruments an systems, like booking tool, video hosting, email-System, landing-pages, webinars, wordpress-blog-pages, etc. ) on board and you get many tutorials and I could start with a 30-day trial for just one dollar.
But just look around yourself. If you wanna try Builderall, you will find a link to the 30-day trial below. So, now you have the provider and you can start with chosing one of the free funnels already built and get your prospects give you their email and their phone number in exchange for just your promise "i will help you",
…no …..
one step further you will have to go.
You have to give them every information you have about the savings they can achieve (your remember, the concept in the last chapter). …WHAT?…… but then they will…. Yes, up to 7 percent will (the headache-7-percent you remember?) go to other plattforms and consultants an make it there. 
And just to be sure with the other 93%, there is one little legitimate trick you will  use. We'll come to this in a second. But first let me continue to describe what you have to do: 
They give you their email, name and number and for this they get access to a membership site you created (yes only one for all), where all the different ways to save money (I personally use 5 different ways) are described, for example in a video or a screen capture of a presentation you did and where you show exactly, and I mean exactly how and where to apply for those savings , you even deliver the application forms for that. 
Before you shout at the screen. NOOOOO, then all the other 93% will go to other agents, ….no they won't… and now there comes the secret trick: the application forms you use and that they use have your agency number printed on it, so that even if they send the forms directly to the shops or service providers, you will at least get the commission for that and you still have the name, the email and the number for your insurance business.
And not to forget that one of the five ways is the insurance premium saving way ;-)) and that's not only your profession, and you are the expert, furthermore the address (email, postbox, fax, whatever you like) they have to send this special form to is ……drrrrrummmmsss…. yes, your address, so it is sure that you get the information and the possible sale for your most important way, the insurance way.
So, you told them everything they have to do to save money, they delivered the information to you and now its your turn: get the appointment (online or personally) and close the deal (pssst, if you should have trouble with this part of the sales process…. somewhere on my page… there should be a training for this…;-)).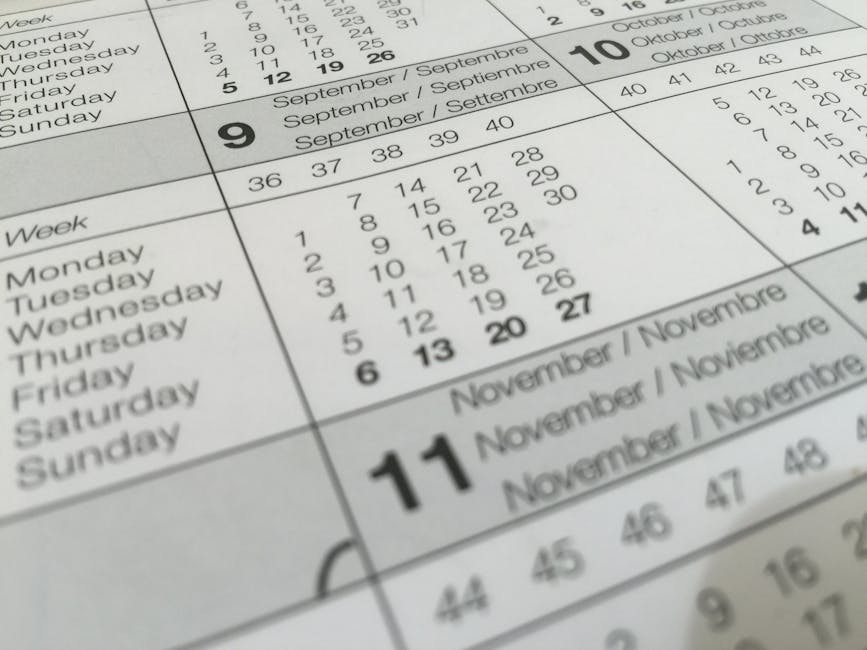 Please tell me in the comments below: how does it feel when you imagine yourself looking on your bank account in six weeks  from now and seeing doubled commissions on the asset side of your balance? Great, right?
So, that's all folks. I wish you all the best implementing this system and enjoying your success, you will deserve it. Bye for now, Torsten
……….aaaaaahhhh, nearly forgot this: If you've enjoyed this content and you are  committed to double your sales figures in the next 6 weeks then you'll want to know that i've put some time aside on my calendar for you to schedule a call for a FREE 30 minute strategy session, just click on this link
And here is the link for the builderall trial, as I promised above.
Have a good time!