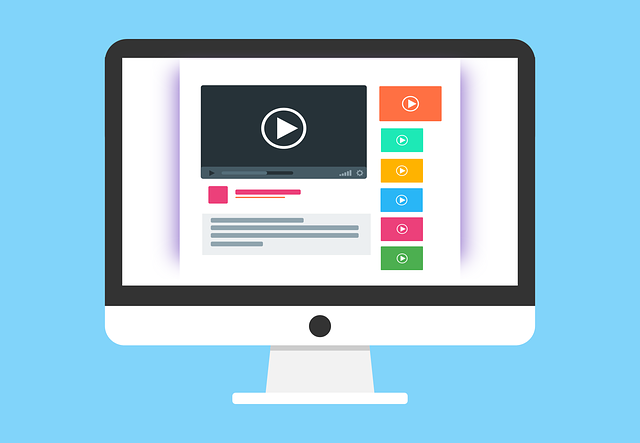 YouTube Live broadcasts used to be the domain of newscasters, live sports, and pop music celebrities. After a few years, it has become part of our culture. Live streams are currently used by different professional groups and Internet marketers to reach more people online.
YouTube Live is the most popular video streaming platform. More people worldwide view videos on YouTube every day. Recent statistics state that there are 4 billion daily video views on YouTube from more than a billion accounts.
Reports claim that only about 9% of small businesses in the US use the platform for promoting their products and services. Most business owners choose Facebook and Twitter as their social media business tools. This has resulted to a great number of competing ads in these platforms.
If you are a business owner or an Internet marketer, this is the best time to venture into video marketing via YouTube Live. Video is a great way to make your company and products visible to millions of potential customers. If you get in early, you can acquire substantial following before others recognize its potentials.
Develop Your Skills as a Video Host in YouTube Live
Video hosting requires skills that only a few are ready to tackle. Once you have set your sights to engage in video content marketing, you will develop these skills as you log in more hours of hosting experience. The important thing is taking the first step to live streaming.
The best way to learn hosting is to watch as many live video streams as you can. Pick up the positive hosting qualities from the good videos. You can incorporate these into your broadcasts. Take note of the less desirable ones, and consciously avoid duplicating these mistakes.
The next step is to create good content. Start with a business goal, for example introducing a new product or service by highlighting its features and advantages over competitors. You can also create a broadcast to address issues customers have raised. Mine your blog site and responses to your email marketing campaigns to gather customer feedback.
Once you have planned your content, prepare a script or a short draft of the things you want to discuss. Make it short and simple for your first YouTube Live broadcast. You can prepare for longer videos once you have sufficiently honed and tested your hosting skills.
Rehearsing for Your YouTube Live Broadcasts
Live streaming requires a test broadcast. This enables you to perfect your delivery, and to address technical issues that can crop up in a YouTube Live broadcast. Use test broadcasts to iron out glitches in your encoder or YouTube channel. Test broadcasts also allow checking of the microphone, camera, and other equipment for your live streaming.
One good feature of YouTube Live is its privacy setting. You can select a few of your friends or business partners to view the test broadcasts or previews. Call this a rehearsal, which you can repeat several times until you are satisfied with the quality of the broadcast.
Rehearsals also allow you to test YouTube Live chat, and your capability to handle comments during live broadcasts. This is important for testing how well you can engage with your audience, and at the same time have a full delivery of your planned content.
Run a full rehearsal in the venue where you will do the streaming, Use the same set of equipment for rehearsals and for the actual event. Do not introduce a new component, in equipment or content, which you have not tested during the test broadcast.
Remember to close all unnecessary programs and applications, including antivirus software, when you do live streaming. Live streaming, particularly your YouTube Live broadcast software, require considerable computer resources. Your computer resources must be dedicated to your broadcast, without unnecessary programs running in the background.
Choosing the Content of YouTube Live Broadcasts
When incorporating video content marketing in your business plans, map out the contents of a series of videos for your products. A single video will not make much impact in your business, in the same manner that a single blog article will not result to a large following for your website.
This means you should be prepared to host YouTube live broadcasts regularly. In fact, your video marketing campaign provides you with the best opportunities for engaging with customers. You get to interact with them in real time, and they get answers to the most pressing concerns about your product.
Video content marketing presents a more personal way for engaging with your customers. You can setup your YouTube Live broadcasts with very little or no cost at all, except for the cost of the computer and camera setup.
Remember that you have full control on the content of your video feeds. You can talk about any topic that can be translated into video format, including simple discussions about product features or the nature of your business. You can even incorporate a story that will make your customers stay and listen to the full content of your video stream.
Benefits of YouTube Live Streaming
In addition to the huge viewership of YouTube videos, the app is owned by Google. This means your video streams have better chances of ranking in Google searches. As long as you provide good content that benefits the viewers, you will start to develop a worldwide following.
You may think that if you own a small business, the worldwide exposure of your company and brand may not count for much. However, you are thinking of now and not the future. Everything that you invest in your business now, including your first attempts at video hosting, has positive impacts on your business.
You can share YouTube Live streams across various social media platforms. When the stream is over, YouTube Live keeps the event archived for up to 12 hours in the Video Manager. You can create a local archive for your broadcasts, and have these edited using the YouTube Video Editor.
Concluded YouTube Live events, or its edited version, can be included in regular YouTube video uploads. You can make it available to all YouTube viewers, or for the selected viewers based on the configured privacy settings.
If you want to take your YouTube Live Skills to the next level, I'm totally sure you would want to learn how to Instantly Rank YouTube Videos In Literally Seconds, Generating Huge Profits At The Same Time, All On Complete Autopilot. Tube Live Cash will teach you how to do that.
Enjoy